Australia wildfires: PM Scott Morrison defends coal industry amid catastrophic blazes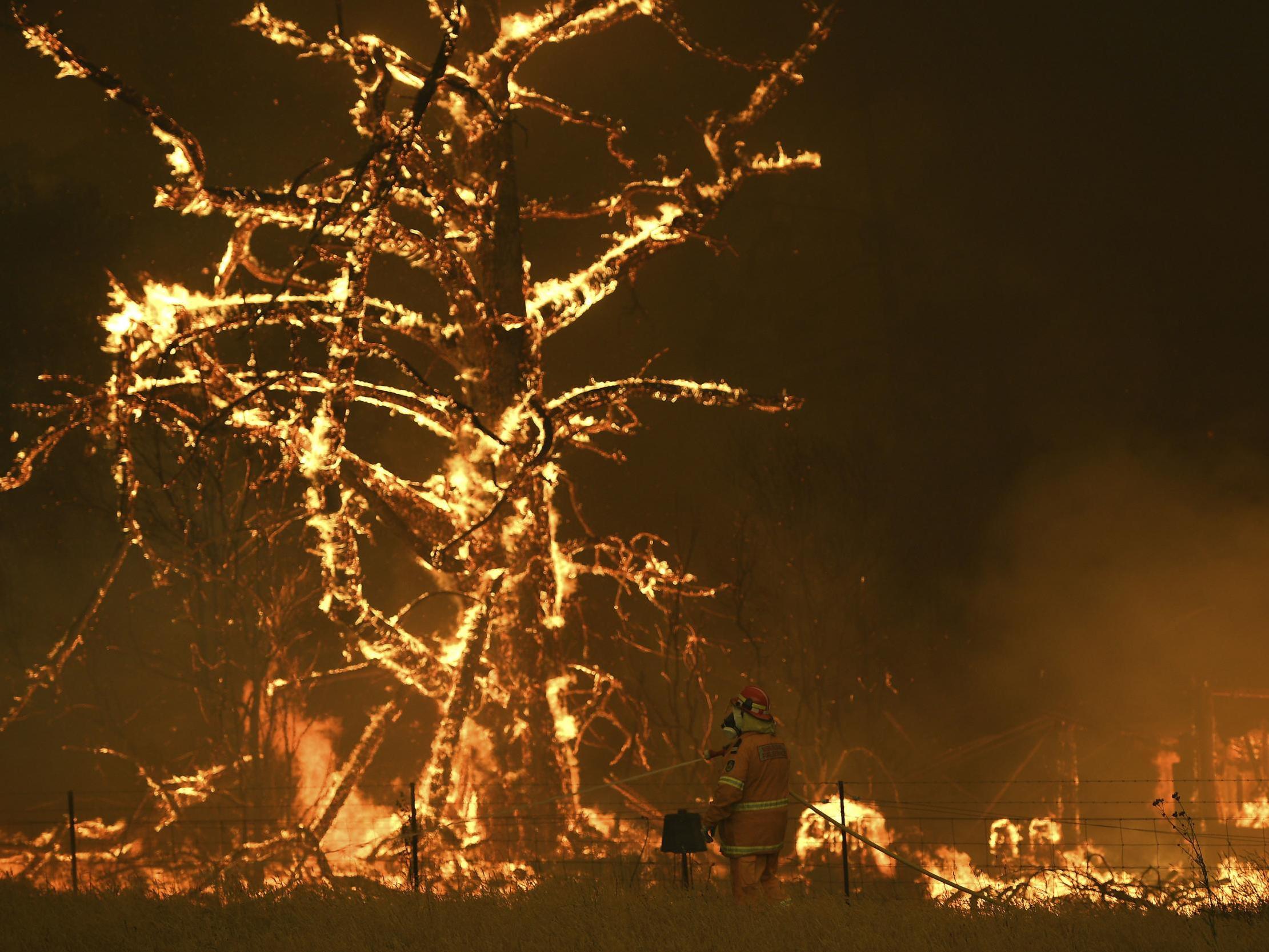 Australia's Prime Minister has defended the nation's reliance on the coal industry and defended its emissions targets in the wake of catastrophic wildfires that have left nine people dead.
Scott Morrison returned from holiday amid much criticism earlier this week to a continued spread of infernos across the country, including 200 wildfires across four states – with sixty still uncontained.
He has continued to attempt to put distance between climate change and the ongoing fires, which have razed hundreds of homes since they began in September – a long and severe wildfire season which has been accompanied by a 1 centigrade increase on long-term average temperatures.
"Australia is taking action on climate change," he told Australia's Nine News. "What we won't do is engage in reckless, job destroying and economy crunching targets."
He added that he would not consider downscaling the nation's coal industry. Australia is a world leader in coal exports and natural liquefied gas.
"I am not going to write off the jobs of thousands of Australians by walking away from traditional industries", he told the nation's Channel Seven News.
"I'm going to maintain the course of responsible management, responsibly addressing the changes of climate change and responsibly ensuring that we can grow our economy in what is a very tough climate at the moment," he added.
More than 7.4 million acres of land has burned nationwide over the past few months, with nine people killed and more than 950 homes destroyed. About 850 of those were razed in New South Wales, which last week was paralysed by a seven-day state of emergency amid catastrophic conditions.
However despite a brief reprieve expected in the coming week, Mr Morrison warned that conditions were likely to continue into the coming year.
He said: "We've got to keep in mind that we're not expecting any rainfall to make any meaningful difference to these fires until January or February.
"That's still a way to go. We're still talking four to six weeks at best before we start to see a meaningful reprieve in the weather."
Source link